Spiritual Healing with Stuart Morris
Fully qualified registered Healer with the Harry Edwards Healing College 
Stuart : Tel 07734459908 
My earliest memory of something extraordinary in my life was when I was a child of around seven years old ,an extraordinary event happened in my life that I have never forgot and I am now 57 years old (2019)
After that time, I went about my life like any other child.
I was a market lad at 14 years old and then went into the building trade, becoming a self-employed bricklayer, ducking and diving, as everyone else did around our area.
My life was particularly stressful growing up with terrible neighbours, lots of fights resulting in my mom having a stroke and me, aged 17, holding her in my arms throughout the night and, I guess, on reflection, some healing must have been with me as she recovered fully.
When our dog was dying and I held him, he recovered, and I guess when I think back, there were so many occasions that I held people or animals and they seemed to recover.
I had cancer when I was 26 years old
I went in search of a way to survive and once more something extraordinary happened to me
A presence entered the room and filled the whole room with light and peace, and one other person also witnessed this event.
That presence has never left me, not really.
I have often moved away but it has never left me.
I went to Harry Edwards healing college and over a two year period I trained to become a fully registered healer
To Book in with Stuart ,Tel 07734459908 
Price:   £45
Each session is approx. 50 mins
"Become the light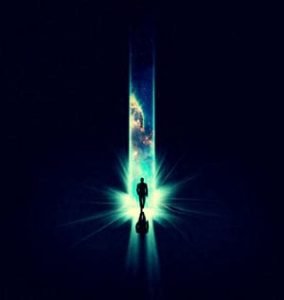 "To be enlightened means living in the light
For You to live in the light, you have to reconnect to the source of light.
Meditation is one way to open the door to allow that light in.
You have to become familiar with its presence first."

Harry Edwards: The Great Healer
Member of the Guild of Therapy lecturers
Member of The British Association of Hypnotherapy BA Hyp
Member of the Complimentary Medical Association CMA
Member of The Federation of Holistic Therapist FHT
Member of The International Centre for Clinical Excellence ICCE
Member of the International Institute of Holistic Therapist, IIHHT Dip
The definition of a pilgrimage states
"A long journey to a sacred place,
a quest for purpose"
Stuart Morris
I have been an holistic therapist for over 27 years and have seen a lot of people in that time and I have used all the therapies I have trained in with varying degrees of success.
Yet, part of me,I realise has always been on a quest to become the greatest healer that I can be and I have looked for evidence and validation of the meaning of that term for a long time,but I have always come up short of its existence .
I may never get to walk the path in the conventional terms of a pilgrim ,but I believe perhaps this experience of  seeing individual people for spiritual healing sessions over how ever long it takes ,is a pilgrimage for me.
My pilgrimage on some level has always been towards " a sacred place" for over 28 years , I am now aware of that journey and what it really means
Stuart Morris 07734459908
Kind permission for me reprint their answers has been given by all clients 
Testimonials 
"How to you feel after the healing session ?
 Client 1: D. Cancer patient :
" I feel at Peace"
Client 2:P .Addiction to alcohol:
"I feel at Peace, normal, no anxiety , really relaxed and hopeful" 
Client 3:E F. Anxiety :
"I feel really liberated, I can breath, I feel lighter" 
 " I feel amazing ! Blown away !
Client 4 : P .S : PTSD ,Depression :
"I Feel at ease, good ,as though I have been given some guidance"
Client 5: L.B : Adrenal fatigue, Depression:
" I feel smiley, something I haven't felt for a long time " 
Client 6 : R.E : Scatty, anxiety
" I feel light, connected more strongly with life, connected with the light I feel alive, I have a belief in life again"
Client 7 : S. :  Tired, Depressed 
"I feel heavy headed, I fell asleep, feel comforted "
Client 8 : L.P :Depressed ,fatigue, mental fog ,addictive personality :ABSENT HEALING SENT ; I talked them through on the phone and connected with them.
"I feel relaxed, charged me up a little bit, It's your light waking my light up, that's spiritual healing to me now I have experienced it from you"
Client 9- A : Tension in neck and broken sleep pattern
"I feel nice and refreshed ,soothed" 
Animal healing of a dog named Sabrina,
Owner stated, "that the dog never goes to strangers" and yet she came to me and stood their and head down allowed me to give her healing and then sat down and eased into a relaxed state
 Client 10 :J.C : Tired 
"I felt the energy coming through, it was like electric, relaxed " 
 K.M : Client 11 : Worry challenging times in their personal life, tired
"I feel fuzzy, but exhilarated ,relaxed and at the same time uplifted"
Client 13 .A :  Tension in neck and shoulders
"I feel soothed, nice and refreshed"
Client 14 .l.P : Depressed after stroke
" I feel charged up again"
 Client 15 : Lymphedema ,fatigue, depression
"I feel alright, relaxed…comforted"
Client 16.  k : Tired, break up of a relationship
" I feel lighter, calm relaxed and energised again"
Client 17 : V.H : Split up with partner, anxious
" I feel connected to something that's got rid of negative energy, I just feel completely relaxed ,energised" 
Client 18 : C.M : Herniated disk
"I Feel very relaxed, normally I cant keep still, but am left feeling peaceful"
Client 19 : J.C
" I feel relaxed, it has brought me back to the present moment !
What is Spiritual Healing ?
"You have to believe in energy, take the idea of energy existing first and foremost.
If you form the concept of energy as light ,a spiritual healer can bring forward the light and direct the light towards another whose light has gone out.
Anti anxiety drugs and antidepressants only suppress and block the gateway towards the light.
The light when given chance, can and will flow through a mind whose journey has become clouded.
Once the light hits hidden points within the system, energy is released and passes through pathways connected by the nervous system to bring about emotional relief.
The connecting of the light is a spiritual journey
With the healing of the incurable, a intelligence superior to human wisdom enters into the picture ,who knows the way to human wisdom.
When familiarity becomes comfortable, a clear comparison is given that filters to the mind.
What the mind accepts as it's own reality then expresses itself throughout the body and also the outer layer that surrounds the body .
This energy is full of light ,sometimes broken ,but never completely eradicated.
"Become the light, enlightened means living in the light.